Check out the great projects from these developers being built on Lightning
This desktop release supports macOS, Windows, and Linux. It also represents an important stepping stone towards mobile while we continue to invest in performance and stability. We're working as quickly as we can to get our mainnet iOS and Android apps out soon.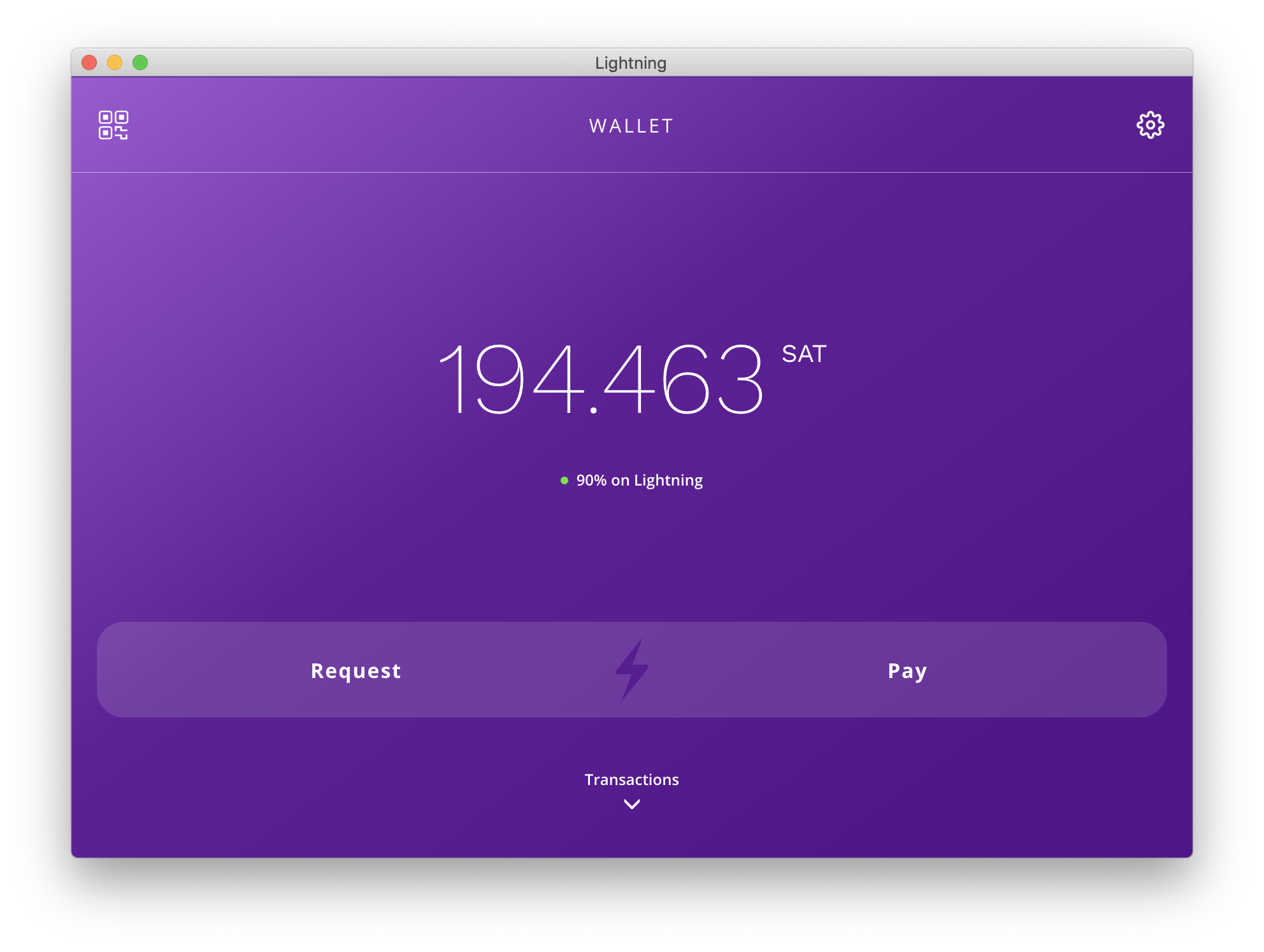 Driving this release is a complete commitment to scaling the principles that Bitcoin was built on: privacy, security, and self-determination. For that we need to go beyond custodial solutions and enthusiast guides and deliver a great user experience for everyone. Scaling Bitcoin and Lightning to everyone means not requiring people to follow complex setup processes or hand over control of their funds to trusted counterparties. For everyone to truly explore what is possible with the Lightning Network, we needed to build a wallet that knocks down these barriers-to-entry and demonstrates what is possible when technology fights for the user.
More details at:
https://blog.lightning.engineering/announcement/2019/04/23/mainnet-app.html
Cryptocurrency trading exposes you to unnecessary risk.
Asset Loss
Over $1.5 billion in cryptocurrency has been stolen over the last 2 years due to attacks on exchanges.
Delayed withdrawals
Exchanges frequently delay asset distribution due to inefficient business process.
Sparkswap reduces counterparty risk by combining the best of both centralized and decentralized exchanges.
Never Share Private Keys
Keep control of your assets by securing them yourself.
Settle trades instantly
Settle trades as fast as you would on a centralized exchange without depositing your assets.
Trade cross-blockchain
Compatible with highly liquid trading pairs like BTC/LTC, with other BTC pairs coming soon.
Recommend the Next Project